The Connection Between Mental Illness and Heart Disease
Like two sides of a coin that can not be separated, heart disease and mental health affect each other. Your mental condition can affect heart health, and vice versa. So, what's the connection between mental illness and heart disease?
Disorders such as heart attack and angina, are known to occur frequently, accompanied by anxiety disorders and depression. In addition, depression is also a risk factor for coronary heart disease.
Depression will also affect the healing process of a person's heart disease. Not only that, but mental health will also affect the risk of heart problems later in life. Find out more in the review below.
The Connection Between Mental Illness and Heart Disease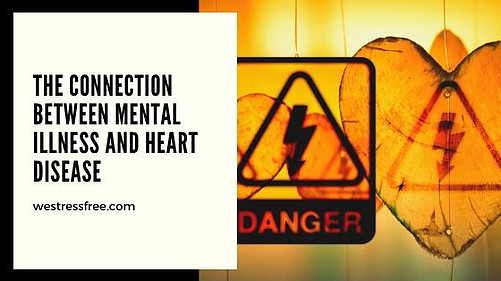 Heart disease can cause symptoms of mental disorders
A survey conducted by the British Heart Foundation said, about 68% of people with a history of heart disease, feel the condition they experience, affects mental, emotional, and psychological conditions.
Furthermore, around 77% of respondents said that anxiety disorders were the most commonly felt symptoms of mental health disorders. Other symptoms such as depression, sadness, feeling insecure, afraid, and feeling not understood, also become a part of it.
When someone is diagnosed with heart disease, fears will appear. Moreover, this disease has the risk of causing a heart attack or stroke. They are also afraid of facing death and leaving family, and loved ones, due to the disease.
Mental health can affect the healing process of heart disease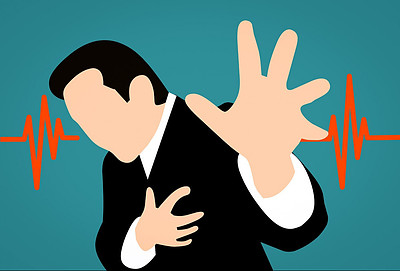 As a two-way relationship, mental health is also a risk factor for heart disease. In addition, mental disorders can also slow down the healing process of someone who has heart disease.
Some mental health disorders that are closely related, as risk factors for heart disease include:
1. Depression
Depression is related to coronary heart disease. In addition, people who feel lonely or live alone, also have a greater risk of experiencing recurrent heart disease, compared with people who have enough support from friends and family.
Depression may not cause a direct heart attack, but it can increase a person's potential for experiencing it. When someone is depressed, there is an imbalance of chemical compounds (neurotransmitters) in the body.
That is why someone looks depressed and not powered. In addition, there are two chemical pathways that the body experiences chaos.
The first pathway is the autonomic nervous system that regulates blood pressure and blood vessels, while the second pathway is called the HPA pathway.
HPA is a pathway that connects the brain to the adrenal glands. This adrenal gland is a hormone factory, so if this factory has a problem it will result in an imbalance of hormones in the body.
=====> Relieve Stress with a Hot Cherry® Pillow <=====
In the first lane, the chaos causes catecholamine compounds. This compound is responsible for many things. As a result of the many catecholamines, platelets (blood pieces) increase which eventually makes the blood thicken.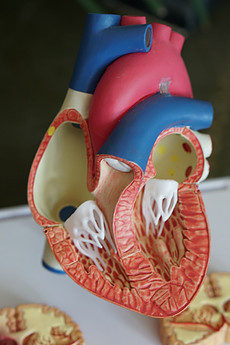 In addition, there is damage to blood vessels due to a large amount of catecholamines in the blood. This causes blood pressure to increase and the ability of the heart to decrease.
That combination is the right combination to make a blockade in the blood vessels leading to the heart so that it causes heart attacks in people who are depressed.
In the second pathway, the chaos that happens where the hormone is produced causes the release of cortisol compounds.
Cortisol "invokes" many compounds that cause inflammation in blood vessels. The damage to blood vessels makes it easy for fat to "get caught" and create blockages that cause heart attacks.
These two mechanisms are sufficient to explain that although depression does not cause a heart attack, depressed people have a higher potential for heart attacks than normal people. Changes in compounds in our body play a role in this.
How to prevent heart attacks in depressed people?
Rehabilitation programs are the best choice for people in the depressive phase to avoid having a heart attack. This program is easy and inexpensive to do, including weight management, increased physical activity, and social support, and smoking cessation.
Physical activity is also beneficial to reduce various risk factors for heart attack and reduce the risk of depression. Regular physical activity can also distract women from their smoking habits while helping to maintain weight and control other risk factors.
Social support is very helpful for sufferers of depression so they can find confidence and return to socializing and normal activities. The faster the depression phase ends, the smaller the potential for depression to cause a heart attack.
Antidepressants also help relieve symptoms of depression. Therefore, mentoring by psychiatrists also has a large role.
Through taking medication and regular control, people in the depressed phase do not need to have a heart attack that might make the depression phase worse.
Therefore, when someone starts trying to overcome the depression that he experienced, the healing process of heart disease that is being undertaken will be more optimal.
Treatment for depression will reduce the risk of developing the disease more broadly, and help the body stay healthy.
Also read: The Pros and Cons of Taking Antidepressants
2. Anxiety disorders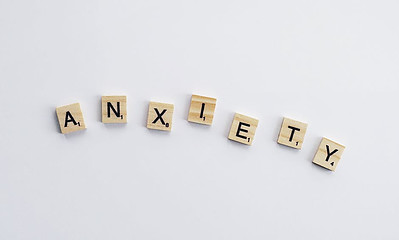 Anxiety disorders mentioned are one of the risk factors for the emergence of heart disease. When someone feels anxious, the body will react by putting excess pressure on the heart.
Physical symptoms that occur in panic attacks, can cause interference with the heart, especially in individuals with a history of heart disease.
Anxiety disorders are also mentioned to affect the conditions below.
• Increased heart rate
This condition is characterized by a heart that beats very fast. In severe conditions, tachycardia causes impaired heart function and increases the risk of a sudden heart attack.
• Decreased heart rate
This condition can cause serious problems until death, especially if it occurs after a sudden heart attack.
• Increased blood pressure
Anxiety disorders can increase blood pressure. If this condition occurs continuously and becomes chronic, the heart muscle will become weak, and lead to heart failure.
Also read: Anxiety versus Panic Attacks – Know the Difference
Cardiovascular disease
Stress and depression are related to cardiovascular disease or heart disease. There are at least two studies that show that depression can cause an increase in the potential for someone to have a heart attack.
Whang et al. found that depression has a strong association with the incidence of fatal coronary heart disease (CHD) in women aged 30-55 years, who did not have a history of CHD before.
Likewise, Wassertheil-Smoller et al. in their study of postmenopausal women without a history of previous cardiovascular disease.
The same results indicate that depressive symptoms are significantly associated with an increased risk of death from a heart attack.
That is, although not caused a heart attack, depression can increase a person's potential to experience the condition.
Impacts of heart disease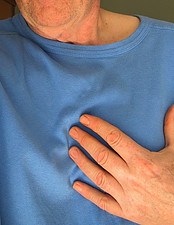 Studies prove that psychological distress does not always cause heart disease. Instead, both may arise (at least in part) from the same mechanism, said Dr. Jill Goldstein, a professor of psychiatry and medicine at Harvard Medical School and Executive Director of the Women, Heart, and Brain Global Initiative at Massachusetts General Hospital.
Common heart pain characteristics are a pain in the chest that radiates to the shoulders or neck, cold sweat, shortness of breath, and palpitations. However, some sufferers might have no symptoms at all.
So, recognize the characteristics of heart disease so that you can immediately get the right treatment because severe heart disease can be fatal if not treated immediately.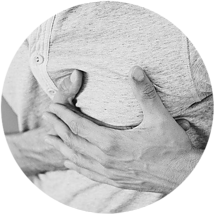 Coronary heart disease, heart attacks, and heart failure are types of heart disease that require different treatments but sometimes have similar symptoms and signs.
Some symptoms of heart disease do not always occur in the chest, and every pain in the chest is not necessarily a symptom of heart disease.
To determine the characteristics of heart disease that you experience, immediately consult a cardiologist, especially if you have risk factors such as being overweight, heavy smoker, over 60 years old, having high blood pressure, high cholesterol, or diabetes.
The doctor will perform physical and supportive examinations such as ECG, chest X-ray, echocardiography, and cardiac angiography if necessary to assess heart function and diagnose the disease to determine the appropriate treatment steps.
If you have some of these risk factors, it is advisable to live a healthy lifestyle to prevent heart disease and regularly do health check-ups.
Treatments
1. Manage stress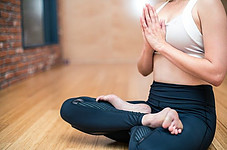 Managing stress is one way that you can also do to prevent heart disease.
Take a healthy way to manage stress, such as doing regular exercise, relaxation (massage), yoga, and deep breathing.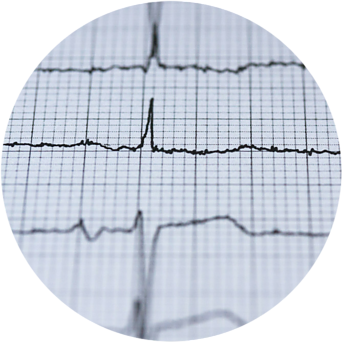 If the symptoms of coronary heart disease most often appear when you are exercising, your doctor may ask you to walk on a treadmill or ride a static bicycle during an ECG examination.
This test is known as a stress test, and in certain cases, the doctor will ask you to use drugs to stimulate the heart in a stress test instead of a sports test.
Some stress tests are performed using an echocardiogram. For example, your doctor may perform an ultrasound examination before and after you try walking on a treadmill or riding a static bicycle.
The nuclear stress test is another test that can help measure how much and how fast blood flow to your heart muscle. This is done to determine the condition of the heart when you are resting or doing nothing and as long as you are stressed.
=====> Relieve Stress with a Hot Cherry® Pillow <=====
Mental health after a heart attack
Stress or depression is very likely to be found in people who have severe illnesses. However, this is more often found by women than men.
Depression causes various chemical processes in the body that can increase the number of disability and death from serious illnesses, including heart attack.
Consult your doctor again after a heart attack
If you feel your mental health is getting worse, even though you have implemented the methods above, you should consult your doctor again for further treatment.
Contact your doctor immediately if you experience the following conditions:
Showing at least three symptoms of depression. Symptoms of depression can include difficulty sleeping or even sleeping too often, feeling useless or hopeless, experiencing weight loss due to difficulty eating, having no desire to do things that you like, difficult to concentrate, until getting the thought of suicide.
Frequent excessive crying.
Feeling the medicine you are taking makes depression. Do not stop taking your heart attack medication without consulting a doctor.
Bottom Line
The connection between mental illness and heart disease is actually very close indeed. Unfortunately, until now, there are still many people who do not realize it.
Remember, maintaining your mental health is as important as maintaining physical health.
If you have questions, consult your doctor for the best solution for your problem.
Stay safe, happy, and healthy!
Ferra 🙂
—————————————————————————————————————————————–
This post may contain affiliate links, which means I make a small commission off purchases, at no extra cost to you. Read my full disclosure here. Thank you for supporting the work I put on this site!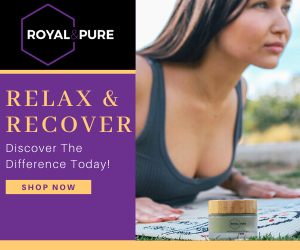 —————————————————————————————————————————————–
We Stress Free does not provide medical advice, diagnosis, or treatment. However, if you need someone to talk to and want to make friends, please feel free to reach me at ferra@westressfree.com. If you would like to REDUCE your STRESS and are interested to do an ONLINE THERAPY, you can do so here.

———————————————————————————————————-—————————-
Disclaimer: The information contained in this website is for educational and informational purposes only and is not intended as health or medical advice. Always consult a physician or other qualified health provider regarding any questions you may have about a medical condition or health objectives.
Thank you for reading today's topic: The Connection Between Mental Illness and Heart Disease