Phobias: Causes, Symptoms, and Treatment
Have you ever experienced the feeling of being very afraid of something such as insects, being in an enclosed space, or pitch-black conditions? If the answer is yes, you might suffer from phobias.
Phobias are an anxiety disorder. In people with severe phobias, sufferers usually try to distance themselves from things that can make them feel scared.
Some sufferers will even experience panic, shortness of breath to depression. Through the following article, you will know the causes, symptoms, diagnosis, and treatment methods for people with phobias.
Phobias: Causes, Symptoms, and Treatment

On my post about anxiety that was published on March 16th, I shared with you that I have a phobia that is called claustrophobia. Yes, I will have a panic attack when I am in an enclosed space. Let's see what exactly a phobia is.
Definition
What is phobia?
Phobia is a constant, excessive, unrealistic fear of an object, person, animal, activity, or situation. This condition is a type of anxiety disorder.

Unlike ordinary anxiety that is temporary — such as having to speak in public or facing an exam — phobias are permanent conditions, which cause physical reactions and psychological stress.
This condition can affect the ability to work or in a normal social environment. Someone with a phobia tries to avoid things that trigger fear or hold them back with great anxiety.
Also read: Anxiety versus Panic Attacks – Know the Difference
What are the types of phobias? – Phobia examples
Quoted from Harvard Health Publishing, in outline, the types of phobias are:
1. Specific phobia (simple phobia)
Specific phobia is a fear of special objects or situations. In this type of phobia, you may have fears of certain animals (such as dogs, cats, spiders, snakes), people (clowns, dentists, doctors), the environment (such as dark places, lightning, high places), or situations ( like flying on a plane or riding a train). Some of these conditions are genetic (inherited).
My sister when she was little was afraid of fish. She would scream and cry whenever she saw any kind of fish. However, the phobia is gone when she gets older. I honestly didn't remember when her phobia disappeared.
2. Social anxiety disorder (previously called "social phobia")
Social anxiety disorder or social phobia is a fear of crowded circumstances or things related to social interaction. People with social anxiety disorder are afraid of situations that allow them to get insulted, humiliated, or judged by others.
They will usually feel anxious when dealing with unfamiliar people.
This fear might affect their appearance in public, such as giving lectures, concerts, or business presentations.
Generally, this condition causes people to avoid many social situations, such as eating in public or using public toilets.
Social phobia may be inherited in the family. People who are shy and like to be alone when they are little can experience this disorder. Unpleasant or negative experiences also increase the risk of experiencing social phobia.
3. Agoraphobia
Agoraphobia is the fear of being in public space. The difference with social phobia is, people with complex phobias do not feel pressured if they have to interact socially with other people in a quiet place. Sufferers will usually find it difficult and embarrassing to leave a place suddenly.
Someone with this condition might avoid cinema or concerts, or travel by bus or train.
Many people with agoraphobia also experience symptoms of panic disorder. Symptoms of this panic disorder include constant fear and uncomfortable physical symptoms, such as trembling, palpitations, and sweating).
=======> Brain boost buy 2 get 1 free <=======
How common are phobias?
Most phobias begin at puberty, but phobias of animals, blood, storms, and water usually begin in childhood.
Women more often suffer from phobias than men. Consult your doctor for more information.
The age range of children affected by phobias is generally around the ages of 5 to 9 years and tends to last briefly.
Long-lasting phobias occur especially in people in their 20s.
In adults, this condition tends to last for years and tends to not heal by itself, except with treatment.
Phobias can increase the risk of other psychiatric illnesses, such as anxiety disorders, depression, and drug abuse.
The symptoms
What are the signs and symptoms of phobias?
Phobias are a type of anxiety disorder. You may not experience any symptoms until you make contact with a phobia object.
Some symptoms of phobia are mild feelings of anxiety to a complete panic attack.
Generally, the closer you are to the object that you fear, the greater the phobia you feel.
Symptoms of a phobia are:
Excessive feelings of fear or anxiety
This feeling is usually unreasonable and persistent. This fear and anxiety are triggered by certain objects, activities, or situations.
Feelings are irrational or disproportionate
The second symptom of a phobia is the emergence of feelings that are not in accordance with the actual threat, aka does not make sense.
For example, you run to see a dog tied with a leash. Meanwhile, other people who might also be afraid of dogs don't run.
Avoiding objects, activities, or situations that trigger phobias
A phobia is an excessive fear that is felt, and the person who experiences it knows it.
Not infrequently, they feel ashamed of the symptoms experienced. To avoid symptoms of anxiety or feelings of shame, they will try to avoid the triggers for phobias.
Physical symptoms related to anxiety
Physical symptoms of phobia will appear if you are close to the trigger.
The physical symptoms of phobia are sweating, abnormal breathing, trembling, chills, chest pain or tightness, dry mouth, confusion, nausea, dizziness, and headaches.

There may be signs and symptoms that I do not mention. If you have concerns about a particular symptom, consult your doctor.
When should I see a doctor?
Sometimes you have a phobia because you feel uncomfortable (for example, you want to take the stairs rather than the elevator). This situation is not a disease unless it affects your life.
If you worry too much to the point of disturbing work or social relations, immediately go to a doctor or psychotherapist. Most patients can be cured if treated properly.
Childhood fears, such as the fear of the dark, the fear of monsters, or the fear of being alone, are very common and usually disappear over time.
However, if you have children and their fear of something keeps appearing and overdoing it, try going to see a doctor.
If you have any of the above signs or symptoms or other questions, consult your doctor.
Each person's body is different. It may be that the phobia symptoms that appear between one person and another are different.
Always consult a doctor to treat your health condition.
Cause
What causes phobias?
This condition tends to occur in families and usually occurs after a shocking event.
Early phobias appear can occur suddenly or gradually.
Some common causes of phobias are:
Bad experience
Many phobias occur after experiencing bad experiences or panic attacks related to objects or situations.
Genetic or environmental
Genetic or environmental is a common cause of phobias. Usually, this may be related to excessive fear that your parents feel.
That is, this condition can be due to genetic or attitude learned.
The function of the brain
Changes in brain function may play a role in phobic conditions.
======> Brain boost buy 2 get 1 free <=======
What increases my risk of phobias?
Some factors that can increase your risk of phobias are:
Age
Social phobia often occurs when you are young, usually at the age of 13 years. Phobias of certain things usually begin as a child, usually at the age of 10 years.
Meanwhile, phobias in crowded places usually occur before 35 years.
Family history
Family history is one factor that can increase your risk of phobias.
If you have relatives with certain phobias, such as spiders or snakes, you are at high risk of having a similar condition.
Scientists believe that phobias are caused by genetic factors.
Another possibility related to family, someone with phobia in his youth usually learns the behavior of adults who live with him.
As a result, they tend to follow things that have been passed by family members.
Your characteristics
You have the possibility of having a phobia if you are too sensitive, too shy, or too pessimistic in life.
Psychological injury
If you have experienced psychological shock, such as being stuck in an elevator or being chased by an animal that can make you a phobia.
Diagnosis
How do doctors diagnose phobias?
There is no medical examination like a laboratory to diagnose this condition.
The examination that is often used as a reference for diagnosing phobias is to conduct clinical interviews.
You will be asked about your symptoms and medical history. From there, the doctor will then conclude your condition.
Your doctor may use the Diagnostic and Statistical Manual of Mental Disorder (DSM-5) published by the American Psychiatric Association to determine your condition.
Psychiatry in Indonesia uses these criteria which are also called PPDGJ (Practical Guidelines for the Diagnosis of Mental Disorders).
Phobia Complications
Untreated phobias can affect the lives of sufferers. This can have the effect of:
Social isolation, where sufferers will avoid places or things that cause them to experience phobias so that social relations are disrupted.
Mood disorders, panic disorders, generalized anxiety disorder, or depression.
Misuse of drugs or alcohol, because they want to escape reality and avoid phobias.
Suicides because they can't stand phobias.
Treatment
The information provided is not a substitute for medical advice. ALWAYS consult your doctor.
What are the treatment options for phobias?
This condition is very treatable and most people with phobias are well aware of their condition. This can help the doctor make a diagnosis.
Treatment for phobia conditions includes a combination of medication and psychotherapy depending on the type of phobia experienced.
Some treatments for dealing with phobias are:
Specific phobia (simple phobia)
Cognitive behavioral therapy can help overcome this condition, especially through a procedure called desensitization therapy or exposure therapy.
This technique gradually increases your exposure to what you fear, at your own pace.
By continuing to be exposed to these objects, you will be taught to master fear through relaxation, breathing control, or other anxiety reduction strategies.
Besides, your doctor may prescribe anti-anxiety drugs to treat short-term phobias.
If you have phobias only occasionally like phobias of flying, medicine can be limited as needed.
Social anxiety disorder (social phobia)
If your social phobia is centered on one specific activity (for example, giving a public speech or singing on stage), your doctor may prescribe a drug called a beta-blocker such as propranolol (Inderal).
If you have fears of public speaking for example, you may take the drug before you go on the stage to deliver your speech. The drug can reduce the physical effects of anxiety (such as palpitations or trembling fingers), but usually do not affect the mental strength needed to speak or the physical agility required to play an instrument.
For more general or long-term forms of social phobia, drugs that may be prescribed are antidepressants, usually SSRIs (selective serotonin reuptake inhibitors).
If SSRIs are ineffective, your doctor may prescribe antidepressant drugs or alternative antithesis drugs.
Cognitive behavioral therapy also works well for people with social phobia, both in individual and group settings.
Also read: The Pros and Cons of Taking Antidepressants
Agoraphobia
Treatment for this type of phobia is similar to treatment for panic disorder. Drug treatments include SSRI antidepressants and various other types of antidepressants, such as mirtazapine, venlafaxine, clomipramine, and imipramine.
Your doctor may also recommend anti-anxiety benzodiazepines, such as clonazepam, diazepam, and lorazepam. Psychotherapy also helps especially cognitive-behavioral therapy.
Prevention
What can I do to help myself?
Self-help strategies and therapies can work effectively to overcome phobias.

The treatment that is right for you depends on the severity of the phobia, access to professional therapy, and the amount of support you need.
The Help Guide page says, helping yourself to prevent or overcome phobias is worth a try. This is because the more you can handle it on your own, the better you control how you feel.
Some tips that you can do to help yourself due to phobias include:
1. Face your fears, one step at a time
Avoiding situations that you fear is normal. However, when talks about the treatment of phobias, facing fear is the key.
Avoiding what you fear may make you feel better in the short term, but that will only make you unable to recognize your phobia.
The phobia that you feel may not be as scary or excessive, as you think.
2. Learn to calm down quickly
When you feel scared or anxious, you will experience some symptoms of physical discomforts, such as palpitations and suffocation.
This physical sensation can make your phobia worse.
However, by learning to calm yourself quickly, you can be more confident with your ability to tolerate uncomfortable sensations and deal with your fears.
3. Challenge negative thoughts about your phobia
When you have a phobia, you tend to overestimate how bad a situation you might face.
You also tend to underestimate the ability to survive.
Usually, anxious thoughts that trigger phobias are negative and unrealistic.
By writing down the negative thoughts that you have when faced with phobias, you can begin to challenge that way of thinking.
4. Lifestyle changes
Such as getting enough sleep, eating nutritious foods, and reducing or avoiding consuming caffeine-containing foods and drinks.
5. Relaxation
Such as using breathing techniques to help patients relax when dealing with phobia triggers.
6. Visualization
To help patients overcome the phobia suffered by imagining positive things when facing situations and objects that trigger phobias.
7. Join the group that has the same phobias
To share ways to overcome the phobias experienced.
What can I do to help my child deal with phobias?
As a parent, help can be done to overcome phobias in your child are:
Talk about the fear your child feels
Give your child an understanding that everyone has fear. Some of them may have more fear than others.
Don't underestimate the problem or play down your child because he is afraid. Instead, talk to your child about their thoughts and feelings and make sure you are always there to listen and help.
Don't reinforce the phobia
Take the opportunity to help your child deal with his fears. For example, if your child is afraid of neighboring dogs, don't avoid the house to obey your child's phobias.
Instead, the way to help your child cope with phobias he has is precisely by dealing with dogs and showing courage.
Demonstrate a positive attitude
You can model how to respond to fear because children learn by imitating.
You can first show fear and then show you how to overcome fear.
Download a Free Subliminal MP3
Conclusion
Phobias should not be considered trivial, because they can affect daily life and activities. If the phobia is getting worse and cause panic attacks or disturbing physical symptoms (such as cold sweat, nausea, dizziness, rapid heart palpitations, shortness of breath, to the loss of consciousness), immediately talk to your doctor to get immediate medical treatment.
If you have questions, consult your doctor for the best solution for your problem.
Stay safe, happy, and healthy!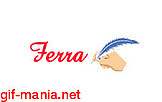 ---
This post may contain affiliate links, which means I make a small commission off purchases, at no extra cost to you. Read my full disclosure here. Thank you for supporting the work I put on this site!
#ad
As an Amazon Associate, I earn from qualifying purchases.
======> Stop Worrying Subliminal <=======

---
We Stress Free does not provide medical advice, diagnosis, or treatment. However, if you need someone to talk to and want to make friends, please feel free to reach me at ferra@westressfree.com. If you would like to REDUCE your STRESS and are interested to do an ONLINE THERAPY, you can do so here.

---
Disclaimer: The information contained in this website is for educational and informational purposes only and is not intended as health or medical advice. Always consult a physician or other qualified health provider regarding any questions you may have about a medical condition or health objectives.
Thank you for reading today's topic.
Phobias: Causes, Symptoms, and Treatment