Hello everyone and welcome to We Stress Free website! 👋
A Little Story About Ferra
Stress is something that each one of us experience every day, whether it is at home, at work, at school, on the way to work etc. Life changing, family problems, relationship problems, work problems, school problems, everything can add up to make our stress level goes to the roof.
As for me, I am a stay-at-home mom who moved from Indonesia to Arizona, United States of America in 2016. I am happily married, we have a beautiful baby girl who is going to be 2 years old very soon.
I used to be an English teacher. I taught English to almost all levels back when I was in Indonesia. However, after I came back to Indonesia from a youth exchange program in Australia in 2014, I got a job offer which not only allowed me to keep and even improve my English, but also met people from many countries with different cultural backgrounds, made friends and learned a lot of things from them. That was the best job I have ever had in my life. I did it for over 4 years.
Now that I have a new life in Arizona, you can imagine the challenges I am facing in terms of adjusting myself with the intercultural marriage, language, culture, taking care of baby myself without the support from my mom and the list goes on. However, I do not want to let all those things to hold me back from being happy and doing the things that I love. When life gets hard, I want to make sure I have the support system that I need, stay strong and at the end of the day, happiness is what I want to pursue and embrace in life.
What I have Been Doing So Far…
My friends and family always picture me as a relaxed and happy person. I love smiling. This quote from Dalai Lama "A simple smile, that's the start of opening your heart and being compassionate to others" is one of the things that inspires me to create this website. I would love to help others to overcome their stress and be happy with themselves and their lives.
I know everyone has their own way to deal with stress. What I have been doing so far in terms of dealing with stress and being happy living in a country where the majority of people speak a language that is not my first language is that I try to keep myself busy doing all the things I love doing with people I am comfortable to be around with.
Teaching English online to Chinese students on two different platforms is one of the things that keeps me busy. I have to do lesson plans, teach and write reports. When it comes to teaching, what makes me happy is when I see cute 5 to 7 years old students in class as well as being part of my students' success in their English learning journey. I will teach when my baby is asleep or when my husband is home to watch her.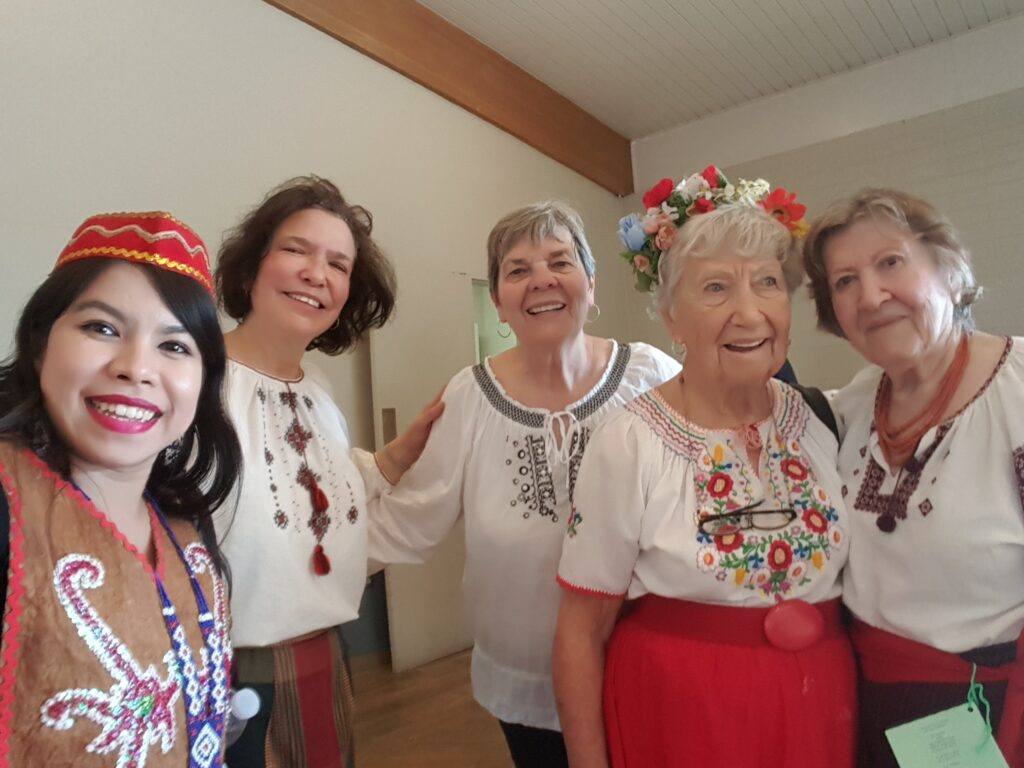 Other than teaching, I go dancing at least once a week. I joined Phoenix International Folk Dancing and have met so many interesting and inspired people. Not only that I get to dance but I also get to have my "me time." Sometimes a mom has to get her own space to enjoy the things she loves to do.
The next thing that I also love living in America is volunteering. Volunteering is something that is not common in my home country. Once a week when I have a chance, I will go to volunteer at an organization called The Welcome to America Project to pack some donated home stuff to refugee families that want to start a new life and settle in Arizona. There is a good feeling when I know I can be of help to others.
Gardening is the other activity that I find fun and sort of therapeutic. So far we are able to grow our own food such as herbs, vegetables that are common here in America and also some vegetables that are near and dear to me from my home country.
As for work, I only have internship experiences so far. I have been staying at home with my baby. Being a stay-home-Mom is not exactly what I pictured in mind before moving to America but I would do anything for my baby in order to make sure she will have a happy life, get the best education she will need, etc. I am happy and feel super blessed to be able to take care of and raise my baby on my own with the help of my husband only. His parents were all deceased. My parents and family all live in Indonesia. So, we have to be independent and be self-sufficient.
Now, my days are also filled with writing for my website or on the Affiliate Marketing training platform that teaches me to build a successful online business called Wealthy Affiliate. I used to write stories back when I was in junior high school (middle school) and swap it with my friends who love writing and reading stories as well.  WA has helped me to live up one of my good hobbies and memories again. 🙂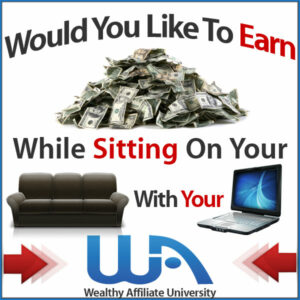 Why Do I want To Help With Your Stress?
Being happy is one of the most important goals in our life. No matter who we are, where we are, what our job is, and how old we are. Everyone deserves to be happy. Therefore, I want to offer others some insights into living a happier and stress free life as well as updated stress management techniques, how to overcome anxiety, depression, mental illness, and many more.
If you love reading, cooking, snowboarding, etc, keep at it. You'll feel more at home here on this website when I share about hobbies and activities that can help to release all the negative energy and stress you have. Hopefully, this site can inspire and motivate you to do what you love and be happy with it.
I believe you deserve happiness, respect, and love and I'm determined to remind you about that and share everything you need to know in fighting stress and swaying yourself into happiness in the paradise you created for yourself. 🙂
What About Other Psychological Disorders?
I have my fair share of dealing with family and friends who suffer from mental disorders from PTSD, depression, excessive anxiety, to schizophrenia. I have lived with them, so I know how it feels for you caregivers out there, the struggles and stressful moments during their "episodes."
We're all in this together. I hope by having a community here with westressfree.com we have a venue where we can share our stories and experiences so that we can help each other, support one another to get through it all without sacrificing our own well being.
If you ever need a hand or have any questions, please feel free to leave them below and I will be more than happy to help you out.
Once again thanks for being here. I really appreciate it. May you have a wonderfully blessed day.
All the best,