Anxiety versus Panic Attacks – Know the Difference
Panic attacks and anxiety attacks seem to be just panic and anxiety, although these two conditions are classified as psychological disorders. Do you also experience it?
Let's learn more about what is a panic attack, what is anxiety attack, and how to recognize the difference in their characteristics and symptoms.
What is anxiety or anxiety disorder?
Anxiety is the body's natural alarm system when you feel threatened, under pressure, or face a situation that is stressful and uncomfortable. Generally, anxiety is not a bad thing. Anxiety can help you stay alert and focused, prepare you for work, and motivate you to solve problems.
Anxiety is more than instinct. As a result of the body's "fight or flight" reaction, anxiety has several physical signs and symptoms.

What are some signs that you are anxious?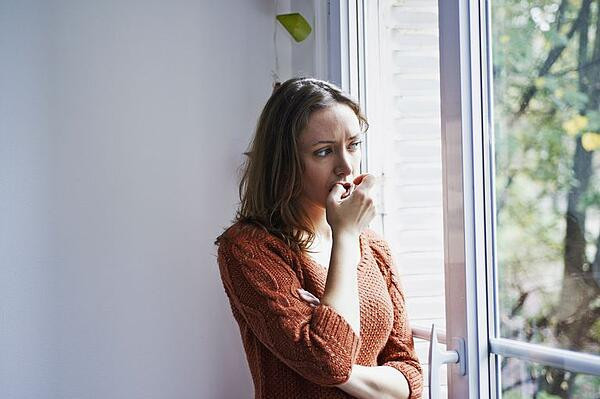 Signs and symptoms of anxiety or anxiety disorder are:
excited, nervous
sweating
stomach ache or dizziness
frequent urination or diarrhea
gasping for breath
tremor and twitch
tense muscles
headache
lethargic
insomnia
Fright
hard to focus
easy to get angry
tense and alarmed
sensitive to potential hazards, easily shocked
empty mind
But if you continue to be plagued by overwhelming anxiety and fear that lasts to the point of disrupting your daily routine and function, this is what is called an anxiety disorder.
Anxiety disorders can be frightening, disturbing, and debilitating. Because many of its similar symptoms are also found in a number of common ailments (such as heart disease, thyroid problems, and respiratory disorders), people who experience anxiety disorders often make several visits to the emergency room or doctor's office, thinking that they have a life-threatening disease. It can take up to several months or years and many episodes of frustration before getting the right diagnosis.
Also read: Understanding the Difference between Stress and Anxiety
The difference between ordinary panic with panic attacks
Anxiety disorders are actually a large umbrella that encompasses six types of psychological disorders, namely generalized anxiety disorder (GAD), panic attacks or panic disorder, obsessive-compulsive disorder (OCD), phobias, social anxiety disorder, and post-traumatic disorder (PTSD).
On the other hand, panic attacks are a condition derived from anxiety attacks that have more specific characteristics. The terms "panic attack" and "anxiety attack" are often used to describe one another. In fact, in the medical world, an anxiety attack is an incorrect term.
Maybe you have felt a feeling of fear that floods the body when trapped in a threatening or dangerous situation. Crossing the road when a car suddenly flashes, for example, or hear the screaming of the masses when the demonstration occurs. For a moment the panic shuddered and chills down the skin, causing the heart to beat fast, the stomach to feel heartburn, and the confused mind to mix. When the danger is over, usually the symptoms of panic will also disappear. The panic is now replaced by relief because we have survived the crisis and resumed life. That's ordinary panic.
Now, imagine if you were shopping at a supermarket and meeting up with neighbors or old friends. In the midst of an exciting conversation, suddenly you are hit by a panic that is very, very like will be visited by a big disaster. Your heart is beating fast until it hurts, cold sweat, and dizzy. You suddenly want to pass out, feel crazy, or even like you want to die. Then after everything had passed, the panic turned into weakness, fatigue, and confusion; You are constantly haunted by thoughts of why it suddenly happened when it will happen again, and what to do when the attack returns.
If you often experience sudden panics without a cause and are not related to the situation you are facing, and you continue to be terrorized by the fear that this attack will occur, again and again, you may experience a serious psychological condition that is easy to deal with, which is panic attacks.
Also read: 10 Super Benefits of Meditation for Mental and Physical Health
Then, what is a panic attack?
Cathy Frank M.D., director of Outpatient Behavioral Health Services at Henry Ford Hospital, explained that panic attacks, or panic disorders, occur spontaneously and not as a reaction to a stressful situation. Panic attacks occur for no reason and cannot be predicted. During a panic attack, people who experience it will be trapped in terror and extreme fear to feel like they will die, lose control of the body and mind, or have a heart attack. Furthermore, sufferers will be terrorized by feelings of worry about the emergence of further panic attacks.
Although the exact cause of a panic attack cannot be known, studies estimate that the combination of the body's biological conditions (genes) and external environmental factors have an equal contribution to the attack and the development of panic attacks.
Also Read: Helping Someone with Panic Attack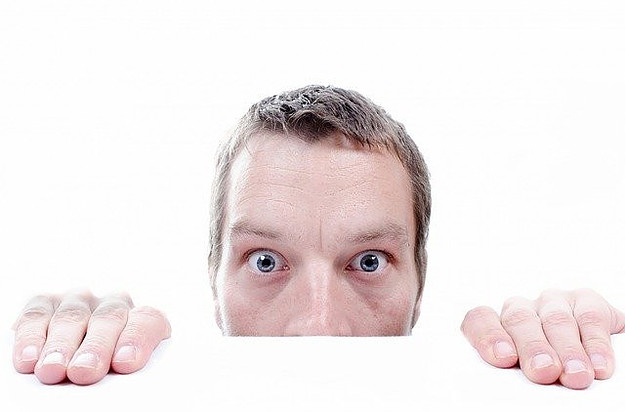 How to detect panic attacks?
According to the Diagnostic and Statistical Manual of Mental Disorders (DSM 5), panic attacks are characterized by four or more of the following symptoms:
heartbeats fast, heart rate is fast
heavy sweat
trembling, shivering
the sensation of being out of breath, difficulty breathing
feel suffocated or like choking
pain or discomfort in the chest
nausea, or churning stomach
dizzy head lost balance, fainted
derealization and depersonalization, feelings separated from the body or reality
feeling like losing control of the body, feeling crazy
afraid of death
numbness or paresthesia
cold sweat, hot-cold, or body reddening and warming
Many symptoms of anxiety disorders and panic attacks are similar to each other, but in anxiety disorders, the attack period is generally shorter and not as serious as panic attacks. However, symptoms of anxiety attacks are more difficult to disappear in an instant and can last for days, or even months.
Many people who have this anxiety disorder also experience depression at one moment in their lives. Anxiety and depression are believed to be rooted in the same biological vulnerability, which can explain why the two different conditions often overlap. Depression worsens anxiety symptoms and vice versa. It is important that you seek help for these two psychological problems.
That's all for today folks. We've talked about anxiety versus panic attack and the differences between them. Hope this article is helpful to you.
Before you go, check out this video to learn more about the difference between anxiety attack  and panic attack:
Stay safe, happy, and healthy!
---
—————————————————————————————————————————————–
This post may contain affiliate links, which means I make a small commission off purchases, at no extra cost to you. Read my full disclosure here. Thank you for supporting the work I put on this site!
Check out this Self-Love Workbook!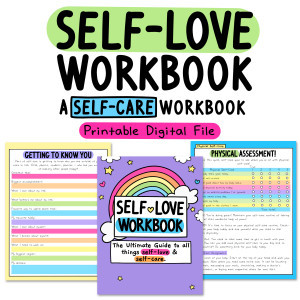 —————————————————————————————————————————————–
We Stress Free does not provide medical advice, diagnosis, or treatment. However, if you need someone to talk to and want to make friends, please feel free to reach me at ferra@westressfree.com. If you would like to REDUCE your STRESS and are interested to do an ONLINE THERAPY, you can do so here.
—————————————————————————————————————————————-
Disclaimer: The information contained in this article is for educational and informational purposes only and is not intended as health or medical advice. Always consult a physician or other qualified health provider regarding any questions you may have about a medical condition or health objectives.
Thank you for reading today's topic: Anxiety versus Panic Attacks – Know the Difference