Do You know If You Are SCHIZOPHRENIC?
Schizophrenia is a chronic mental disorder that affects a person's way of thinking, feeling, and behaving. Schizophrenics will find it difficult to distinguish between reality and their own thoughts so that they appear to lose contact with their original life. This disorder can develop slowly and only became known after many years. But, in some other cases, this disorder attacks suddenly and develops rapidly. Schizophrenia can affect anyone. Let's find out whether you know if you are schizophrenic or not from the review below.
Do You know If You Are Schizophrenic? – Know The Signs, Causes, and Treatments
Schizophrenia is often equated with psychosis, even though the two are different. Psychosis is only one symptom of several mental disorders, including schizophrenia.
According to the World Health Organization, it is estimated that more than 21 million people worldwide suffer from schizophrenia. Schizophrenics also have 2-3 times higher risk of dying at a young age. So, what this mental disorder actually is?
Definition
What is schizophrenia?
The word schizophrenia is rooted in Greek, schizein (split) and phren- (mind). Sufferers will have difficulty processing their thoughts resulting in hallucinations, delusions, unclear thoughts, and unnatural behavior or speech.
Schizophrenia is a chronic mental illness that causes disruption of the thought process. People with schizophrenia cannot distinguish between fantasy and reality. This disease also causes the sufferer to not have the ability to think, remember, or understand certain problems.
Paranoid schizophrenia is a type of schizophrenia that is most often found in the community. The most typical symptoms of paranoid schizophrenia are delusions and hallucinations. That is why people with paranoid schizophrenia tend to hear voices in their minds and see things that are not real.
Not only that, people who have paranoid schizophrenia also often exhibit chaotic behavior that causes themselves unable to control their behavior. As a result, people with paranoid schizophrenia often behave inappropriate, difficult to control their emotions, desires, and desires.
In general, schizophrenia is a chronic psychiatric disorder that requires prolonged treatment to ease the symptoms.
How common is schizophrenia?
As many as 1 in 100 people, or about 1 percent of the world's population, are affected by this disease. Schizophrenia is a mental disorder that can be experienced by men and women from the age range of 16-30 years. But in many cases, this mental disorder is more often experienced by male patients than women.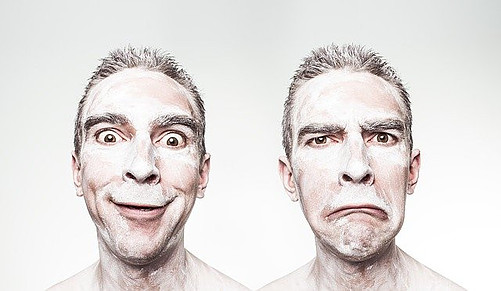 Signs & Symptoms
What are the characteristics and symptoms of schizophrenia?
Symptoms of schizophrenia basically vary based on the type and severity. Even so, there are some most typical symptoms including:
Hallucinations. People affected by paranoid schizophrenia often hear, see, smell, or feel things that are not real. Most often they hear clear voices from people who are known or unknown people. This voice might tell the patient to do something that makes him uncomfortable, like suicide or kills someone else.
Delusional. People with paranoid schizophrenia may also have strong beliefs about something that is wrong, for example, feeling others want to harm or kill themselves. The symptoms of schizophrenia will have a direct impact on the behavior of the sufferer.
Chaotic thoughts and confusing speech. People with this condition often have difficulty organizing their thoughts. They may not understand what you are talking about when you talk to them. Not only that, when they speak, they often say things that don't make sense.
Difficulty concentrating. A troubled mind makes it difficult for people with this condition to concentrate or focus on one thing.
Different movements. Some people with this condition often seem nervous. Often they make the same moves repeatedly. Even so, sometimes they can also be silent for hours (catatonic).
Other symptoms of schizophrenia can also include:

Lack of interest in things that used to be very popular.
Do not care about cleanliness and appearance.
Withdrawal from social environments, such as friends and family.
Difficulty sleeping or changing sleep patterns.
Very sensitive and has a depressed mood.
Not responsive to the surrounding environment
Lack of motivation in living life, including establishing relationships with others.
Conflicts in mind, difficult to make decisions
Difficulty in expressing and showing emotions
Fear of crowded public places
Paranoia, like excessive anxiety, believes that he has a special ability or has certain diseases that are not really present in him.
The above symptoms are sometimes difficult to recognize because it is usually common in adolescents. As a result, many people assume if these symptoms are common as the teenage phase. In men, symptoms of the disease usually begin in early puberty until the mid-20s. While in women, symptoms usually begin in the late 20s. Children and the elderly over 45 years rarely have this condition.
There may be some signs and symptoms of schizophrenia that are not included above. If you have concerns about the symptoms of schizophrenia, consult your doctor immediately.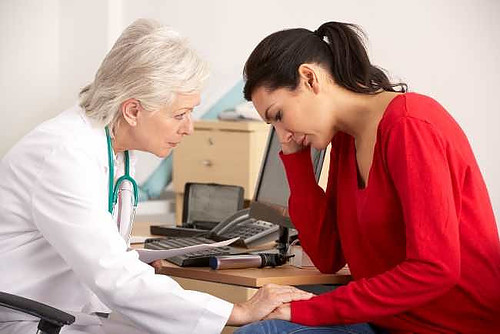 When should I see a doctor?
In many cases, people with this condition are usually not aware if they have symptoms of schizophrenia and need treatment. Therefore, if you suspect someone around you is showing symptoms of schizophrenia as mentioned above, immediately take the person to the doctor.
People with schizophrenia may rebel and try to run, so you should discuss first with the hospital or a psychiatrist to work out safe treatments for them.
Cause
What causes schizophrenia?
Up until now, experts do not know what causes a person experiencing psychiatric illness. Even so, the researchers believe that there are several things that can trigger this mental disorder. Some things that can cause schizophrenia are:
Chemical compounds in the brain. Serotonin and dopamine levels in the brain which are not balanced are believed to be able to cause this disease.
The difference in brain structure. Studies of brain nerve scanners show differences in brain structure and the central nervous system of people with this disease. Researchers are not sure why this can happen, but they say that this psychiatric disorder is related to brain disease.
Genetic. This disease may be inherited in the family. So, if one of your nuclear family is affected by this disease, you are at high risk of experiencing the same thing.
Environmental factor. Exposed to viral infection and lack of some nutrients while still in the womb.
Certain medications. Misuse of illegal drugs such as narcotics.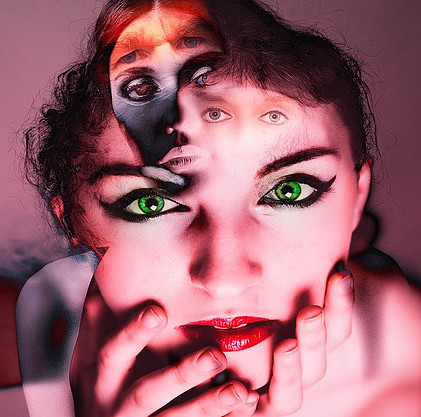 Risk factors
Who is at risk of developing schizophrenia?
Some things that can increase your risk of developing schizophrenia are:
Having a family affected by this disease. If you have a family, especially parents or siblings affected by this disease, your risk is 10 times higher compared to others.
Viral infections, poisoning, and malnutrition while still in the womb especially at the age of the first 6 months.
Having an old father when you were born.
Using inhibitors or nerve stimulation at an early age.
Have autoimmune diseases.
In addition to some things mentioned above, it turns out stress is also a potential cause for someone experiences schizophrenia. Many things can cause a person to be stressed, for example financial, household, work, and so on.
Medicines & Treatments
The information provided is not a substitute for medical advice. ALWAYS consult your doctor.
How to treat schizophrenia?
Schizophrenia is a mental disorder that cannot be completely cured. However, some symptoms can be treated with medication and cognitive behavioral therapy, so that sufferers can more easily undergo activities.
People with this condition are usually treated by an experienced psychiatrist and psychologist. In many cases, care in a mental hospital is needed so that hygiene, nutrition, and patient safety are guaranteed. In general, some treatment options for schizophrenia are:
Schizophrenia medicines
Medication plays an important role to help control the symptoms of schizophrenia. The usual prescribed schizophrenia drug is antipsychotics. Antipsychotic drugs work by affecting the neurotransmitter dopamine and serotonin in the brain, so these drugs can help relieve the symptoms of schizophrenia.
This schizophrenia drug can be used orally or with injection. If the patient develops symptoms that are classified as mild so that they are still easily managed, the doctor will prescribe oral schizophrenia. Meanwhile, if the patient develops symptoms that are so severe that they are difficult to manage, the doctor will be forced to administer injectable schizophrenia.
Antipsychotics are divided into two groups, namely the first-generation and second-generation antipsychotics. Second-generation antipsychotics are generally more often prescribed by doctors because they have a lower risk of side effects than first-generation antipsychotics. Second-generation antipsychotic schizophrenia drugs include:
First-generation antipsychotic drugs have side effects that affect nerves (neurological), such as muscle spasms, twitching, and trembling. Although second antipsychotic drugs are often prescribed because of minimal side effects, first-generation antipsychotics are generally cheaper. Especially in the generic version, which can be an important consideration for long-term treatment. Some first-generation antipsychotic schizophrenia drugs include:
Your doctor may also prescribe other drugs, such as antidepressants or antianxiety medications. Always consult a doctor about the benefits and side effects of any medication prescribed to prevent serious complications.
Also read: The Pros and Cons of Taking Antidepressants
Cognitive therapy
Psychiatric illness often occurs because patients have a concept of thought that is built not based on logic, over a long period. The doctor will suggest cognitive therapy to help patients find the unconscious habits that cause this mental disorder.
Then, psychological behavior and training will be conducted to correct the wrong way of thinking. When negative thoughts are reduced and your cognitive returns to normal (the ability to remember the ability to solve problems), a sign that the symptoms have been successfully overcome.
Your doctor may prescribe a daily antineurotic to prevent symptoms such as delusions and paranoia. In addition, your doctor may use psycho-social treatment for patients. Psychosocial treatment is counseling therapy that supports daily activities and also community activities.
A group of social workers guided by doctors will teach you and those closest to you about the soft skills needed in daily activities.
What are the tests to diagnose schizophrenia?
When doctors suspect the symptoms of schizophrenia in patients, they will generally examine their medical history, psychiatric evaluations, and some physical examinations. Some tests that are commonly performed by doctors to diagnose schizophrenia are:
Physical examination. This check is done to help ensure that there are other problems that can cause symptoms.
General check-up. This test is done to determine if the symptoms caused by the patient are not due to the influence of alcohol, certain drugs, or other medical conditions.
The doctor may also request an imaging test, such as an MRI or CT scan to see whether there are abnormalities in the structure of the brain and the central nervous system of the patient.
Psychiatric evaluation. The doctor or mental health expert will check the mental status of the patient by observing the appearance, mind, mood, and discussion about the patient's family or personal experience.
Treatment at home
What can be done to overcome schizophrenia?
Lifestyle and home remedies that might help you deal with schizophrenia are:
Take your medicine every day as prescribed by the doctor.
When hallucinations appear, try to ignore them by focusing on other things, for example by reading books, listening to music, praying, or talking with friends.
Participate in recommended programs or activities. Consider joining a social work support group.
Avoid alcohol because alcohol can inhibit the effects of schizophrenia drugs.
Do not let family members who suffer from this disease feel depressed. Stress, lack of sleep, an unbalanced diet, and caffeine can cause symptoms to recur.
Call a doctor if you or your family hears a voice, feels paranoid, or has strange thoughts.
Contact your doctor if you or your family members lack sleep, look depressed, or have suicidal feelings.
Don't use illegal schizophrenia drugs.
Do not use schizophrenia drugs without prescription without your doctor's knowledge

Tips on caring for people with this disorder at home
Living together with people who have this disease is not easy. You need a number of strategies to guide and deal with patients to speed up the recovery process. Tips for treating people with schizophrenia are:
1. Learn about this mental disorder as well as possible
Learning about the causes, triggering factors, symptoms, and treatments will help you make a decision on how to best treat the patients.
2. Consult with a psychiatrist or local aid agency
In order to provide good support and care to patients, you need outside help. That is why, do not hesitate to ask for help with a psychiatrist, psychiatrist, or mental health community related to this disease. The more you get support, the better you are and the way patients recover.
3. Guide the patient to get medical treatment
In many cases, people who have this disease are often sequestered or even confined because many people consider them dangerous. Remember, a person with this disease often does not realize that they are not healthy until they get treatment. Therefore, motivating him to get medical help to manage symptoms is the cornerstone of appropriate treatment.
4. Always accompany the patient
Even though patients are discharged from the hospital, they also need to be accompanied so that they are on the right track. Our encouragement and support and those around the patients are important for them to continue therapy and stay motivated to get better.
There you go. Do you think you or someone you know suffers from schizophrenia? If you have questions, consult your doctor for the best solution for your problem.
Stay safe, happy, and healthy!
—————————————————————————————————————————————–
This post may contain affiliate links, which means I make a small commission off purchases, at no extra cost to you. Read my full disclosure here. Thank you for supporting the work I put on this site!
—————————————————————————————————————————————–
We Stress Free does not provide medical advice, diagnosis, or treatment. However, if you need someone to talk to and want to make friends, please feel free to reach me at ferra@westressfree.com. If you would like to REDUCE your STRESS and are interested to do an ONLINE THERAPY, you can do so here.
—————————————————————————————————————————————–
Disclaimer: The information contained in this website is for educational and informational purposes only and is not intended as health or medical advice. Always consult a physician or other qualified health provider regarding any questions you may have about a medical condition or health objectives.
Thank you for reading today's topic: Do You know If You Are SCHIZOPHRENIC?