5 UNHEALTHY BEHAVIORS TRIGGERED BY STRESS
We all know that stress can cause various problems for one's health. There needs to be good stress management so that stress does not develop into a serious health problem. What if we don't have good stress management? What are the things we would do that can harm our own health? Let's find out some unhealthy behaviors triggered by stress from the review below so that we can avoid them and have better control of our stress.
5 Unhealthy Behaviors Triggered By Stress
Stress is a natural response in dealing with various things in daily life. One sign that someone cannot manage stress properly is a change in behavior that is different from daily habits and even tends to be harmful to health. The following are some examples of behavior changes that are often caused by excessive stress and can have a negative impact on health.
1. Having too much or too little food
In some people, stress can make a person lose his appetite, or vice versa, making the desire to eat multiply. Obviously this eating disorder will be bad for the sufferer, in this case, this behavior is actually a psychological response to someone who is experiencing stress.
Although caused by the same factors, the two patterns of eating disorders have several differences. The condition of consuming excess food is caused by the body's response due to increased levels of cortisol and insulin which are accompanied by an increase in the hormone ghrelin so that someone who is stressed tends to feel hungry longer. While eating disorders that are too little are caused by loss of appetite due to a state of emotional distress and conditions similar to anorexia.
Overeating disorders are experienced by both men and women in adulthood, whereas eating disorders are too little when under stress tend to be experienced by women at the age of children to adolescents.
The impacts caused by eating disorders due to stress include nutritional imbalances and obesity. But a greater impact is often experienced by someone who consumes too little food including a decrease in sex hormones, osteoporosis, digestive tract disorders, skin and hair health problems, and changes in sleep patterns. The loss of appetite can occur repeatedly, especially if stress conditions tend to be chronic.
Efforts to overcome these two things are to reduce exposure to stress sources and their effects on changes in one's emotions. Physical activity can affect one's mood and improve one's appetite both over-eating or eating too little. In addition, discussing problems that are being experienced with those closest to you will help alleviate the stress that is being experienced.
Also read: What is the best way to get rid of ongoing stress?
2. Withdrawal from the social environment
This is a sign that someone is not successful in minimizing the impact of stress he or she experiences.
Withdrawal from the closest person is a form of behavior during a depression that can be caused by stress. Stressful conditions can lead to a person's negative views of the environment and himself, thereby reducing self-worth in themselves and eliminating the pleasure in interacting with the surrounding environment. This condition will worsen the body's response to stress, causing stress hormone production to tend to be excessive.
Before resolving issues related to communication with others, there are a number of things you can do to deal with stress and depression:
Relaxation – this can be done by regulating breathing and building a positive outlook on the problems experienced so that it can help you rebuild your confidence to communicate.
Recognize fear – by recognizing what you are afraid of, it will be easier for you to deal with it and prevent excessive fear from coming back.
Try to open up with people you know – this is useful in making you more relaxed and reminding you that you are not alone. It can also help you to communicate your feelings better with those around you.
Also read: Overcome Depression by Sleeping
3. Explosive anger
Sometimes when our stress levels are through the roof, we have difficulty in controlling our temper.
Anger is actually a healthy emotion. It's neither good nor bad. However, uncontrolled anger can cause aggressive behavior such as violence. This is very closely related to the body's response to the stress experienced by someone.
Stress hormones will increase the excretion of the hormone adrenaline which causes the heart to beat faster. As a result, in this condition, we tend to be more difficult to relax and become more irritable. This needs to be avoided because venting anger with violence raises a variety of other problems that have the potential to be a new source of stress for ourselves.
When we have difficulty relaxing, our blood pressure tends to be higher than usual. This causes someone who is angry due to stress will be more at risk of various disorders such as heart attacks and strokes.
Avoiding or distracting yourself from sources of stress (stressors) when you are angry is the main way to keep you relaxed. In addition, avoid some things that can make you tend to get angry easily when under stress such as eating excess food and consuming excessive sugar and caffeine when you are tired or have a lot of things in mind.
4. No regular physical activity
Stress can happen to anyone and cause a disruption to exercise routines, as a result, someone can gain weight easily. When someone is so stressed out, they won't have the desire to do things and they tend to be alone and do nothing. This can encourage more fat to accumulate.
Doing exercise even with a lower intensity when you are stressed can help you relax because it helps produce endorphins and improves the mood so you can get through a better stressful period.
Conversely, if you are lazy to exercise, the endorphins will not be stimulated so that when faced with problems or large jobs, you tend to be stressed and tense.
Types of exercise that we can do every day
When was the last time you exercised? You need to do physical exercise every day to maintain a healthy body and deal with stress and prevent various chronic diseases.
Here are the types of mild exercise that can be done every day:
1. Jogging or running in the morning, afternoon, evening, and night

2. Swim
3. Cycling
4. Walking
5. Gymnastics (Zumba, body language, or aerobics)
6. Yoga
7. Go up and downstairs
8. Stretching exercises
9. Push-ups, sit-ups, and jump squats
10. Jump rope
11. Badminton and tennis
12. Football or futsal
13. Basketball and volleyball
14. Fitness or gym
Also read: 5 MINUTE MEDITATION TO RELIEVE STRESS
5. Smoking and consuming more alcohol than usual
Both smoking and alcohol consumption is unhealthy lifestyles, but many believe they can relieve the effects of stress on a person.
The content of cigarettes known as nicotine can easily reach and affect the brain to trigger the secretion of the hormone dopamine which gives a calming effect in about 8 seconds. While alcohol consumption can slow down the emotional response of the body to stress such as anxiety, pressure, and nervousness.
However, this does not alleviate the stress conditions experienced by a person and can even lead to greater health impacts such as increased blood pressure, damage to muscle tissue, and reducing oxygen intake in the blood.
If you smoke and drink alcohol, keep in mind this will not solve the problem or eliminate the stress that you experience. Avoid excessive consumption of alcohol and cigarettes when under stress and do not wait in hopes that smoking or drinking alcohol can help your stress to disappear. Calm down and avoid access to cigarettes or alcohol, those are the best way to overcome dependence on those substances when you are stressed.
Also read: 10 BEST WAYS TO RELIEVE STRESS
So, those are some habits that are triggered by stress. Of course, you don't want a tired mind to get worse. Therefore, you should practice a healthy lifestyle and find help as soon as possible if you think you can't handle your stress by yourself.
If you have questions, consult your doctor for the best solution to your problem.
Stay safe, happy, and healthy!
—————————————————————————————————————————————–
This post may contain affiliate links, which means I make a small commission off purchases, at no extra cost to you. Read my full disclosure here. Thank you for supporting the work I put on this site!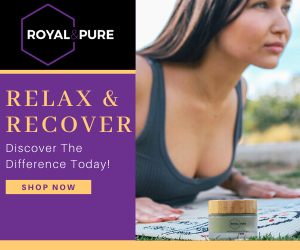 —————————————————————————————————————————————–
We Stress Free does not provide medical advice, diagnosis, or treatment. However, if you need someone to talk to and want to make friends, please feel free to reach me at ferra@westressfree.com. If you would like to REDUCE your STRESS and are interested to do an ONLINE THERAPY, you can do so here.
—————————————————————————————————————————————-
Disclaimer: The information contained in this article is for educational and informational purposes only and is not intended as health or medical advice. Always consult a physician or other qualified health provider regarding any questions you may have about a medical condition or health objectives.
Thank you for reading today's topic: 5 UNHEALTHY BEHAVIORS TRIGGERED BY STRESS