5 MINUTE MEDITATION TO RELIEVE STRESS
Are you having a hard time and getting stressed lately? Whether because of a pile of work or a fight with a partner or family member, you end up being so unfocused in running your day-to-day activities. If having a vacation isn't possible at the moment, you can still get rid of stress in a faster and cheaper way. How? Try this meditation technique! It only takes 5 minutes. Quick and easy!
5 MINUTE MEDITATION TO RELIEVE STRESS
Meditation provides important benefits for physical and mental health. Even meditation is often done by world athletes, including Cristiano Ronaldo. The reason is with meditation, he can calm his mind after stress with the tight schedule of soccer matches.
In Buddhist traditions, meditation is like sports. It may be difficult for beginners to sit for hours and not think about anything or leave themselves in the condition of an "empty mind". But in general, the easiest way to try to do meditation is full concentration.
Meditation is a practice that connects the mind and body. Now, to explore the power of the mind requires high concentration, mindfulness, and the right techniques.
Also read: Most EFFECTIVE MEDITATION Techniques: Overcome Anxiety Disorders
The easiest and most effective meditation techniques
Besides being beneficial for relieving stress, meditation can also be a powerful way to increase your focus, calmness, and get clarity of mind and even happiness.
Here is the easiest way.
1. Look for the most comfortable position
There is no need to climb to the top of the mountains to start meditating. Simply find a place around you that is comfortable, quiet, and has minimal disruption.
After that, look for the position that is most comfortable for you to relax. May sit leaning on your legs or sit cross-legged with your left and right hands on your knees. Or find other positions that make you comfortable and relaxed.
Also make sure the clothes you use today feel comfortable and loose, yes. Narrow clothes or uncomfortable sitting positions can interfere with your meditation. There is, your mood instead becomes chaotic.
If you're afraid of going too far to relax, set the alarm for 5 minutes. That way, you can use the time available to relax for a moment from the routine.
2. Relax your body
Close your eyes and relax your shoulders so they are more relaxed. Take a deep breath through your nose, then exhale slowly.
Try to imagine in your head. When you breathe in, feel all the positive energy entering your body through your fingers. Meanwhile, when exhaling, imagine all the stress that builds up in your mind goes away.
You can play soothing music or use aromatherapy to help calm the mind. But if you have trouble focusing with music or fragrance, it doesn't matter if you don't want to use it.
3. Listen to your breathing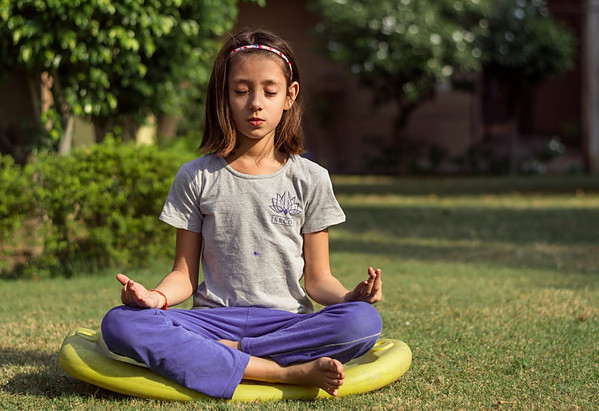 Breathing is the key to creating calm and concentration. How to breathe at the basic stage of meditation is to breathe in through the nose and throw it slowly through the mouth. In Kundalini meditation, breathing control is called pranayam. Not only builds concentration, but pranayam also affects mood and energy release.
In addition to the sense of calm that results from regulating breathing, breathing in a pattern of seconds increases your concentration. For this reason, make sure your breathing and exhalation are always within seconds consistent.
To create rhythmic regularity, you need to feel a breathing sensation in your chest, stomach, or shoulders. Breathe while counting to form regular breathing patterns. Naturally, if you feel a little bloated. If the mind begins to distract, return to focus on the count of breathing. That way, breathing control is the key to your concentration.
Also read: Deep Breathing Exercise for Stress Management
4. Get rid of all negative thoughts
While breathing, throw away all negative thoughts in your head. Imagine when you get scolded by the boss in the office, fighting with your spouse, or other events that are stressful to you. After that, immediately forget all the problems and take the positive side.
When you try to clear your mind, the subconscious mind is helping you to release all the negative energy that is lodged in your head. The greater your acceptance, the easier you will clear your mind of fatigue.
5. Perform a basic technique to 'scan' your body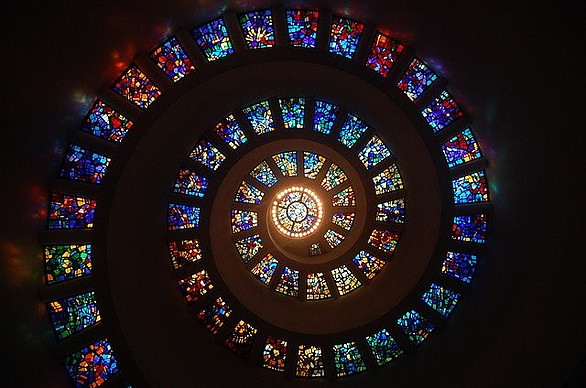 In this basic meditation technique, scanning the body does not mean paying attention to each part of the body. But looking for something or something that is uncomfortable in yourself.
If there is, pay full attention to the feeling, then return to the focus point on the mind. All disturbances in the body are not to be judged, but to be given full attention.
6. Focus on goals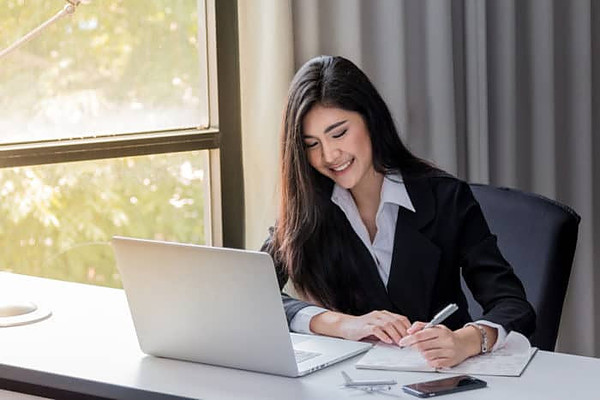 After successfully calming the mind for 5 minutes, open your eyes, and feel the difference. You are guaranteed to be more focused and relaxed through the activities. Even if the mind returns tired tomorrow, you will be able to control it calmly.
In order to achieve optimal results, repeat this meditation technique as often as possible, and add the time. For example, if you have successfully done the meditation technique for 5 minutes, try extending the duration to 10 or 20 minutes.
Meditation techniques that are done routinely not only help you be more relaxed and calm but also make you more immune to stress. In fact, you might be interested in trying various other types of meditation that are more useful.
There you go, Folks. This 5 minutes meditation techniques will not take up so much of your time and there is no room for making excuses. We can do it anytime, anywhere we like. Take action today. Try it and discover the benefits. 🙂

—————————————————————————————————————————————–
This post may contain affiliate links, which means I make a small commission off purchases, at no extra cost to you. Read my full disclosure here. Thank you for supporting the work I put on this site!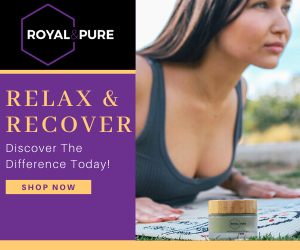 —————————————————————————————————————————————–
We Stress Free does not provide medical advice, diagnosis, or treatment. However, if you need someone to talk to and want to make friends, please feel free to reach me at ferra@westressfree.com. If you would like to REDUCE your STRESS and are interested to do an ONLINE THERAPY, you can do so here.

———————————————————————————————————-—————————-
Disclaimer: The information contained in this website is for educational and informational purposes only and is not intended as health or medical advice. Always consult a physician or other qualified health provider regarding any questions you may have about a medical condition or health objectives.
Thank you for reading today's topic: 5 MINUTE MEDITATION TO RELIEVE STRESS