Work-From-Home and Its Health Benefits
The term work-life-balance arises because it sees the level of happiness of workers that is not proportional to the demands of the workload. The tendency to work overtime, bring work in the office as homework, so that the worries of commuting work every day no doubt vulnerable to undermine physical and psychological health.
But with the widespread of coronavirus or COVID-19 nowadays that have caused lockdowns everywhere, that's why the work-from-home trend becomes even more popular.
Apparently, there is about 43 percent of US employees who have already implemented a work-from-home trend part-time work (freelance) or full time. This of course is related to the balance between happiness and work-life balance. Now, since many of us are working from home in order to support the efforts of flattening the COVID-19 curve and controlling the numbers of infected people by coronavirus, let's see further what is work-from-home and its health benefits.
Also read: Keeping Mental Health Intact during Coronavirus Self-Isolation
What is work-from-home?

Work-from-home is a concept where employees in a company can do their work from home. Basically, working from home allows employees to work flexible hours and not be too bound by the 9-5 rules.
Work-from-home in fact can also help employees to balance the world of work and daily life. Working from home is also believed to make work done faster, more effectively, and efficiently.
Yes, although the government has instructed us to work-from-home, in fact, there are still companies that require their employees to still go to work, such as Food & Beverages, Retail, and Service business sectors. But don't worry, you can apply these 7 ways to prevent the spread of the corona virus in order to minimize the impact it causes.
The benefits of working from home for your health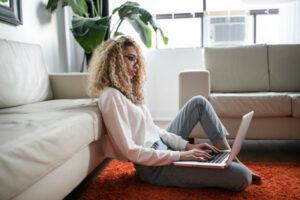 In addition to work-life-balance, here are the benefits of working from home:
More flexible in completing work – less stress
For those who work daily in front of a laptop, it is certain to have a special desk and chair as a place of work. But, there are times when employees feel bored and need a new atmosphere.
For this reason, it is not uncommon for various companies to provide other places in the office to maximize employee performance, such as lounges, pantry, or other places whose interior designs are made as comfortable as possible.
Similarly, when working from home, employees can actually work anywhere from home. From the living room, bedroom, dining room, patio, and so on. Employees themselves can measure their comfort level at work. Importantly, when working from home, employees can take full responsibility for the work that will be completed that day.
Now, in addition to the context of the place, the word flexible is also suitable when it is associated with time. One of the benefits of work from home is that you don't have to keep up with work hours. When you wake up in the morning, you can even directly open the laptop and pay in installments. This will give reduce your stress from work.
Travel time to the office can be altered to exercise at home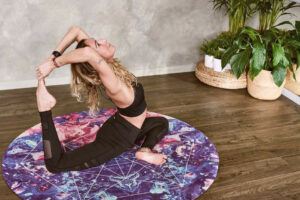 One of the factors causing stress in the office is a trip to work or office. Of course, this does not apply to those of you who are lucky the location of his office close to home. Unlike those who have to cross the city using light rail or subway, for example.
By working at home, the time spent during the trip can be replaced by simple exercise. You can jog, bike, or just walk around, before or after work.
Reducing transportation costs – reduce financial stress
One of the advantages of working from home is that you don't have to spend money to pay for transportation or petrol costs. Therefore, it helps you to reduce financial stress. You can also save time on the trip.
For those of you who are also often stuck in traffic on the road to the office, take advantage of this work from home advantage as best you can. Moreover, by working from home, you can minimize the level of stress experienced.
Productivity increases – be happier
In addition to traffic jams from home to the office, one of the triggers of stress is the accumulation of work to be done. If you are the type of person who can manage time well, work from home certainly will not be a problem.
When stress is felt not to be a burden, of course, work productivity will increase. That way, you can get the job done quickly.
A few tips, avoid working in the bedroom to avoid the feeling of laziness that can haunt, do not forget to shower and dress neatly and listen to your favorite music that can arouse your mood.
Yes, it must be admitted, there are many distractions that might also occur at work. For example, the noise of people who are chatting, the voice of coworkers who are on the phone, meetings here and there that take time, air conditioning that is not or too cold, and so on.
When working at home, employees can create a more secure, comfortable, and conducive atmosphere. For example, employees can work on the back porch of the house, accompanied by hot tea and snacks. Or, employees can work in the living room accompanied by instrumental music to increase concentration.
That way, employees can avoid all kinds of unwanted distractions. Be more productive and happier? Yes, that's a bonus!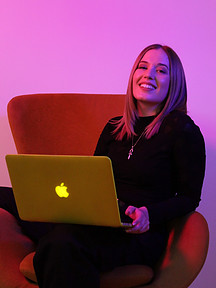 Avoid stress caused by the work environment
Besides being able to avoid the stress of the commute to work like bad traffics, you can freely experiment to determine when is the most productive time to work. This way, you will not experience stress due to feeling like being pushed for work.
Another stress that will not occur when working from home is a problem caused by the work environment. Every company must have employees who are very happy to discuss or talk.
Then you can also avoid sudden, less important meetings that don't necessarily need to be attended. So that it enables you to focus on completing important tasks faster.
Also read: Mental Health Of Employees Affected By LAYOFFS Due To COVID-19 Pandemic – 3 Tips To Survive After
Getting job satisfactions
When an employee can complete work faster and more effectively, job satisfaction can be a plus. When today is able to finish the job well, of course, you will also feel more excited tomorrow.
The existence of job satisfaction will certainly increase productivity and employee loyalty to the company.
Not only physical, but your mental health also improves
The biggest and most striking advantage of working from home is the freedom to manage your time. Basically, you can do whatever you want. But of course, you still must be responsible and not arbitrarily in managing time invoices.
Some examples of the benefits of having free time are that you can accompany your baby at any time to play and attend all activities at school requiring your presence. Then, you can also provide assistance for families and environments in need. Such as volunteering in social services, youth clubs, and so forth.
How to avoid the risks when working from home backfires
All the positive things that come from work-from-home can instantly reverse direction and hurt you at any time if you are not careful.
For that, you need to pay attention to the following tips.
Set limits
Just like when working in an office, time for work and family needs to be set precisely. This is one of the shortcomings of working from home. Because sometimes the interests of both conflict and can easily cause stress.
Make your own rules
Especially for those of you who are not married, the rules must still exist. Disseminate to people around that at a certain time you cannot be disturbed because you are working. That way, the division of time remains balanced and well organized.
Put the more important things first
Working at home (work-from-home as a freelancer or full-time) does sound very beneficial and makes life feel lighter. However, you need to remain responsible for the work assigned to you.
With a policy of "working hours" that we can set to ourselves, this does not mean that all tasks are carried out at once to quickly finish or even be delayed. Before starting the day, make a list of priorities for which tasks are better completed first, and which ones can be temporarily ruled out.

Bottom Line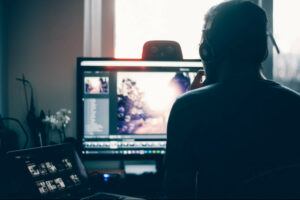 Work-from-home can be done effectively if both the company and employees are equally responsible. Both parties must understand more about the conditions that occur while providing the best performance possible, even though they are working in different places.
Do not forget to maximize communication to avoid things that are not desirable. Make good use of technology, make a list of things that you want to do and need to get done, also include the expected output or results. Let's hope, the company and employees will not spend even just a day of work-from-home by being unproductive.
Finally, happy working from home and safely completing your responsibilities. Hope the COVID-19 outbreak will end soon so that all business activities are normal again.
Stay safe, happy, and healthy!
---
We Stress Free does not provide medical advice, diagnosis, or treatment. However, if you need someone to talk to and want to make friends, please feel free to reach me at 

ferra@westressfree.com

. If you would like to REDUCE your STRESS and are interested to do an ONLINE THERAPY, you can do so 

here

.

—————————————————————————————————————————————-
Disclaimer: The information contained in this article is for educational and informational purposes only and is not intended as health or medical advice. Always consult a physician or other qualified health provider regarding any questions you may have about a medical condition or health objectives.
—————————————————————————————————————————————-
Talking about working from home and make money online, have you ever thought about starting a blog or an affiliate website but you weren't sure what to do and how to start? That was me until I found Wealthy Affiliate. With affiliate marketing, you can make money from the comfort of your home while writing about something you are passionate about all while getting the opportunity to help people.
In the journey of building an online business from scratch, there is no experience and technical knowledge necessary. At Wealthy Affiliate, we are given step-by-step training, tools, and even the support from a large community of millions of entrepreneurs, even the owners themselves. You may check my Wealthy Affiliate honest review.

It is seriously like affiliate/marketing for a fraction of the price, best of all you can get started for FREE, no credit card required so you can get a taste and feel it out to see if it is right for you! The platform is amazing so if that sounds like something you're interested in, just click on this banner below. Hope to see you there!
Thank you for reading today's topic: Work From Home and Its Health Benefits