The Negative Effects of OVERTHINKING – What Does It Do To Our Health?
Following my post yesterday about insecurity, today I would like to talk about overthinking. This is another problem that I always face. When I start something, I tend to overthink everything. I mean, there is nothing wrong with preparedness and being organized, but with my overthinking habit, I get to the point where it slows down my progress and in the end, I get so stressed out and frustrated with myself.
I realize that overthinking can have negative impacts on my health. Someone who is overthinking usually experiences headaches because the brain is forced to think about trivial things or even things that don't necessarily happen.
The thing that we often don't realize, overthinking will not make the problem lighter. Overthinking is not a temporary disorder, but it can have an impact on your mental health in the future.
Overthinking can indeed be experienced by anyone. Many people overthink before making a decision. Let's understand the negative effects of overthinking on your health below.
The Negative Effects of
Overthinking for Our Health
Humans are the most perfect creatures compared to animals and plants. Humans are blessed with reason and mind to be able to distinguish between good and bad things.
We are given the ability to think by using a tool called brain. Our brain is the most important tool for us to learn and do something, furthermore to be able to survive.
To do every activity, we need to think about making a decision. Every individual has their own way of thinking. Some think fast and some are full of (excessive) consideration.
Excessive thinking is usually called overthinking and is often also called analysis paralysis. People who overthinking are called overthinkers. This can have both positive and negative effects depending on the intensity and how much it happens.
Overthinking is not a good habit
Stress and constant thinking about a problem for a long duration not only adversely affects mental health, it also gradually undermines physical health.
The urge to keep on remembering and thinking about certain things is born from many circumstances. It may appear from the sad memories of the past, mistakes that we regret to the fear of failures.
In the study of psychology, thinking about something constantly is known as overthinking. Overthinking can be a form of rumination when it is associated with constant memories of the past, and excessive worry, if it is related to the future.
Overthinking is a term that is often aimed at people who think too much. But do not mistakenly equate it with thinkers, people who overthinking often think of trivial things excessively.
Research explains many overthinkers feel this habit will better assist them in understanding the situation from many sides.
Overthinking is also considered normal. In fact, a study from the University of Michigan found that 52 percent of middle-aged people aged 45 to 55 think too much of a problem or experience overthinking. Similarly, about 73 percent of adults aged 25 to 35 years are stuck in the same problem.
The thing that is not realized, overthinking will not make the problem lighter. Overthinking is not a temporary disorder, but it can have an impact on your mental health in the future.
=====> Relieve Stress with a Hot Cherry® Pillow <=====
How does overthinking affect our health physically and mentally?
Trapped in remorse from the past and too fixated on the scenario "what if …" every time you want to give a decision often experienced by the overthinker. Not infrequently the various possibilities that occurred to me were bad scenarios that would not necessarily occur. In fact, the problems faced are also not as heavy as thought.
1. Overthinking will mess with our instincts
An assistant clinical professor from the NYU Langone Health psychiatry department, Laura Price, said that overthinking makes our instincts do not work optimally and instead will lead to the selection of the wrong decision.
2. Overthinking can lead us into a paralysis situation
You will fall into a paralysis analysis situation, where you keep thinking about something repeatedly without being able to find a solution. Not only a waste of time, your energy is also drained and this can prevent you from doing anything. This is exactly what happened to me a few days ago. I couldn't function well. I felt so drained. As a result, I didn't get anything done for my website.
3. Overthinking can disturb our brain functions
A study conducted in the UK also states that overthinking will have a negative impact on your creativity. This is related to better brain work when cognitive processes are calm. The more often you overthink, the greater the mental barriers that make you despair and unable to think more creatively.
When this is left too long, your brain will get used to worrying about the pros and cons of something you have done. Not only results in mental health, but excessive worry can also have an impact on your physical health.
Thinking about something continuously and for a long duration has the potential to damage parts of the brain associated with memory and emotions.
Overthinking, in many circumstances can trigger stress, which stimulates the release of the hormone cortisol in the body. This hormone cortisol has the potential to damage brain cells in the hippocampus.
If someone is constantly thinking about something, to the point of disturbing his or her emotional state, it risks changing the structure and connectivity of the brain.
Studies from the University of California, Berkeley also show that chronic stress due to rumination and excessive worry can lead to anxiety disorders and mood disorders later in life.
Also read: 5 MINUTE MEDITATION TO RELIEVE STRESS
4. Overthinking can cause digestive disorder
Stress caused by overthinking can disrupt the digestive system. Digestive problems occur for example in the form of inflammation of the stomach, stomach irritation syndrome, gastric secretion, so that it can trigger changes in the stomach microbiota.
Physiologic stress can trigger excessive stomach acid, as a result, stomach activity becomes disrupted, it can even cause gastric leakage.
5. Overthinking increases the risk of cardiovascular problems
Excessive rumors and worries can risk triggering heart disease. Diseases due to stress and overthinking that can occur are chest pain, tachycardia, to mild headaches. If it occurs prolonged, overthinking can also worsen heart health.
About a quarter of patients with cardiovascular disorders have a history of anxiety due to excessive worry. Likewise, heart attacks have a strong correlation between stress and depression.

6. Overthinking can damage our skin
Excessive anxiety, stress, and overthinking have a bad effect on the health of the skin's surface. One of the acute skin diseases due to stress is psoriasis, which is caused by a weakening of the body's metabolism due to too many thoughts and ruminations.
Atopic dermatitis, pruritus, alopecia, areata, and seborrheic dermatitis, can also arise due to the influence of stress. Stress can also cause skin inflammation, disrupt the endocrine system, and weakening of the immune system. The most striking result is a skin infection.
Also read: Can Stress Cause Skin Rash? – Get Rid of STRESS RASH
7. Overthinking can make us sleepless
The brain that is constantly forced to think makes it difficult to close the eyes. Worries will make it even more difficult for your body to calm down.
Most of us know that the adverse effects due to lack of sleep are having a lack of energy which is needed to undergo our day-to-day activities.
====> Relieve Stress with a Hot Cherry® Pillow <====
8. Overthinking will also mess with our blood sugar
The effects of frequent overthinking can be stressful. That's when the central nervous system in the body will send signals to the adrenal glands to release the hormone adrenaline and cortisol. The release of these two hormones affects the production of blood sugar from the liver which later is useful for energizing.
Unfortunately, if energy is not used, the body will absorb blood sugar again. As a result, these processes cause effects such as increased heart rate, dizziness, headaches, nausea, fatigue, hasty breathing to disturb concentration.
What can be done to reduce overthinking?
If you are someone like me who has overthinking habits, you can do some of these habits to reduce your overthinking habits:
1. Control your mind
The first thing you can do to reduce overthinking habits is that you can control your mind. You can suggest yourself to always think positive.
Always trying to think positively will help you to reduce the impact of overthinking on health. Give a time limit so that you don't think about something over and over again.
Remember, it is impossible to return the time that has passed, and do not worry about what will happen tomorrow, because we live in the present.
If we are skilled at mastering our own mind, then we can focus more on what you are doing.
Just like other skills, mastering the mind requires practice and over time, it can help overcome overthinking.
Also read: BEST Vitamins and Supplements for STRESS
2. Reflect on yourself and learn from mistakes
The impact of overthinking on health you must understand and strive to always do things that can help you reduce your bad habit of overthinking.
One effort that can be done is to reflect on yourself and learn from mistakes. If you have felt the impact of overthinking, you should begin to reflect on yourself and learn from the mistakes that the impact of overthinking will be detrimental to your health in the future.
Keeping a problem for too long can make you an unproductive person, but this problem can be helped by making a brief reflection.
Take 20 minutes to "me time" in your daily schedule. During that period, allow yourself to dwell on your thoughts or think about whatever you want.
When it's over, move to another place and do something that makes your heart happy.
Also read: TOP FREE MEDITATION APPS – Better Sleep, Relax, Focus
3. Realizing that a bad scenario in your mind is just excessive worry
You must begin to realize that something bad that arises in your mind is only the result of your excessive worry and realize that it is not good for your physical and mental health.
Humans are generally prone to negative thoughts. So don't assume or fast conclude that missing a deadline at work can get you fired because that's where you are overpowered by overthinking.
Remember, emotions can interfere with your ability to see a situation objectively.
4. Exercise regularly
This one activity can certainly reduce the impact of overthinking on your health, and of course, can make your bad thoughts about something will be reduced. Divert the habit of overthinking by going out and doing activities that you enjoy.
Sports such as swimming and running can be an option to rest your mind for a moment. Do exercise regularly so that your overthinking habit will slowly decrease.
Also read: 10 BEST WAYS TO RELIEVE STRESS
5. Focus on Solutions
Always direct your mind to the "way out", so that the problem can be solved precisely and as soon as possible. If you feel that the problem can be controlled, then the next step is that you should be able to prevent it from happening again.
Challenge yourself to take some options, just in case the first solution doesn't go according to plan. You still have second and third plans.
Try to focus on things that you can control, such as your attitude and efforts.
If it involves something that you cannot control, such as a natural disaster, think of strategies you can use to overcome it.
Bottom Line
Excessive thinking or overthinking can be a bad habit. This situation causes someone to often think about things that are not necessarily true or useful.
Overthinkers (people who like to think too much) generally always repeat the conversation they had yesterday, second-guessing every decision they make, or imagine a disaster can happen every day.
Overthinking also tends to prevent humans from solving a problem and sometimes becomes a mood destroyer.
So guys, apply these habits that can reduce the impact of overthinking on your health. Let's work together to be better and build that confidence along with positive attitudes.
Stay safe, happy, and healthy y'all!
—————————————————————————————————————————————–
This post may contain affiliate links, which means I make a small commission off purchases, at no extra cost to you. Read my full disclosure here. Thank you for supporting the work I put on this site!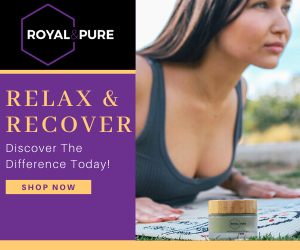 —————————————————————————————————————————————–
We Stress Free does not provide medical advice, diagnosis, or treatment. However, if you need someone to talk to and want to make friends, please feel free to reach me at ferra@westressfree.com. If you would like to REDUCE your STRESS and are interested to do an ONLINE THERAPY, you can do so here.
———————————————————————————————————-—————————-
Disclaimer: The information contained in this website is for educational and informational purposes only and is not intended as health or medical advice. Always consult a physician or other qualified health provider regarding any questions you may have about a medical condition or health objectives.
Thank you for reading today's topic: The Negative Effects of OVERTHINKING – What Does It Do To Our Health?