The Power of GRATITUDE JOURNAL
Usually the habit of writing a diary or journal is identical to the activities carried out as a child or teenager. But did you know if this simple habit turns out to save benefits for mental health and self development? The reason is in several studies mentioning that writing a journal especially with handwriting has benefits for both physical and mental health. Curious what are the positive benefits of routine journal writing that we can get? Check out the actual power of gratitude journal from the review below. See how gratitude journal will change your life.
The Power of Gratitude Journal –
Top 7 Benefits of Journaling
There are many articles on the internet or in various self-development books about the benefits of writing journals which is very useful for dealing with stress and healing.
Practicing gratitude can undoubtedly improve the well-being of those who do it. Writing a gratitude journal can increase your level of gratitude and this has many benefits, from increasing happiness to having a better sleep quality.
Writing a gratitude journal is one of the quickest and easiest methods to increase your daily level of happiness, and benefit from more gratitude itself in your life.
The concept of a gratitude journal is actually simple. Keep a journal, whether it is online or in the form of a physical book, then write down the things you are grateful for in your life on a regular basis.
This practice is very effective, because it makes you focus on the positive things in your life, which is the opposite of our innate tendencies that only focus on negative things and things that are not going well and properly.
The analogy is like when we are riding a bicycle. When you ride a bicycle in the opposite direction to the wind, you'll struggle. Conversely, if you ride the bicycle in the same direction with the wind, at first you will feel how strong the wind is, but then this will soon be forgotten after you no longer pay attention to it. This is similar to what happens in our lives. The gratitude journal simply helps us to realize that we are moving in the direction of the wind that moves and pushes our lives forward.
Many people think that success will bring happiness. Having a great job or a high salary is always a measure of success. However, some studies done by psychologists have shown that such thinking turns to be backward. It is precisely happiness and positive thoughts that can drive success. This success can be felt starting from the small things that happen in everyday life, such as getting up early, meeting old friends, getting work done on time, or not being stuck in traffic on the road.
Having a positive mind will make you feel more grateful every day. And one of the easiest ways to be grateful for every achievement is to create a gratitude journal.
Well, before routinely writing this journal, let's know first, the various benefits that you can get from doing this simple thing.
1. Overcome anxiety

In a study conducted by Karen A. Baikie and Kay Wilhelm, it was concluded that if it turns out that routinely writing a journal, especially writings that pour out emotions, will help the mind become more relaxed and reduce the sense of pressure felt so far. So that the mood will gradually get better.
Not only that, in some studies also mentioned if the routine of writing a journal can help reduce excessive anxiety or what is commonly called Anxiety. Because when someone writes he will concentrate on the topic he wrote, then that person will experience a decrease in negative thinking, and of course this will reduce the level of anxiety in him.
2. Improve sleep quality
For those of you who often find it difficult to sleep, especially at night can try routinely writing a journal at least 15 minutes before going to bed to get quality sleep. However, the journal that you need to write in this case should contain things that you should be grateful for in your daily life. For example, you see a street child begging on the roadside, and you feel grateful for having a better life than him, or some other small things that you experience every day.
Why should so? According to a study conducted by Applied Psychology, entitled Health and Well-Being, by writing things to be thankful for, can help improve the sleep quality of the person to be better and longer. Because by remembering things to be thankful for, our feelings will be much calmer and more peaceful so that the body is more relaxed and blood pressure becomes stable. In addition, quality sleep will automatically have a positive impact on your physical and mental health.
3. Heal
Writing can help you heal emotionally, physically, and psychologically. Dr. James Pennebaker, author of Writing to Heal, sees an increase in the immune system in participants who practice writing. Stress often arises from emotional and thought problems, and by writing, this stress will be released from the mind because we have 'spilled' it into writing.
4. Increase self-creativity
Another benefit you can get from regular journal writing, especially if it is a daily journal is the increased creativity in yourself. Because it's not just muscles that need workout to stay strong, our brains also need to be trained so that our memory and creativity become more honed. By routinely writing we are also training our brain to keep thinking about everything that happens and training us to think critically.
According to Ronald Kellogg, Professor of Psychology at Saint Louis University and author of The Psychology of Writing, writing gives freedom of expression and by doing handwriting, one can be creative with the forms of letters used, more than just straight lines. These activities make the network of neurons responsible for imagination and new discoveries more active, so that creativity can increase.
5. Help achieve life goals
A study from the University of Dominican California shows that people who routinely write their life goals in a journal are far more likely to achieve their dreams and life goals, than people who don't. That is because when writing down your dreams or life goals, you can easily read them at any time and it is a reminder for you to keep trying and find ways to achieve those dreams and goals.
6. Improve leadership skills
Eric J. McNulty, who is an Associate Director of the National Preparedness Leadership Initiative once said, if someone needs to spend 10 minutes a day writing about some of their own thoughts about a number of things because this activity is believed to stimulate your critical reflection power to understand the development of an increasingly fast-moving world. Well, this high critical reflection power, which in turn can help you in carrying out an effective and dynamic leadership style.
Maybe for some people writing a journal is a little difficult, but when you get used to it, you will slowly feel the positive benefits. Come on, start trying to write a journal!
7. Train the brain to focus on positive things
By having a gratitude journal, you will focus on remembering and writing positive things that have been skipped.
"When your mind is positive, your brain will help you be more creative, motivated, energetic, resilient and productive." — Shawn Achor
If currently you don't have a journal, start by writing your gratitude in the notes or memo application on your device.
How to write a gratitude journal
Before starting, it's important to remember that there is no right or wrong when it comes to writing a journals. What matters is the message you want to deliver through your writing. Just start it! Don't worry if it looks messy at first. You'll get better as you write more.
So, how to write a gratitude journal? The first thing you need to do is, choose a place to regularly record your gratitude. For example, a diary, or journal online.
Then, spend at least 15 minutes where you can do this without any distractions or interruptions. You can make it shorter, but the most important thing is not to write your gratitude journal casually. Connect your writing to your emotions, this is the power of this exercise.
When you are ready, write down five things that you experienced last week that you are grateful for. You can write down any of these five things, starting from small things, to the great bigger ones that you have done.
Here is a simple format on how you start:
I am grateful for __________________________ because ______________________
This method is quite straightforward, but here are some tips to help you make the most out of gratitude journals:
Write specific events along with all the details. Even if you try to keep writing a brief journal, writing specific and detailed moments will help you to be grateful, because this method helps you visualize or imagine the moments more clearly.For example, instead of writing, "I am thankful that my family is always there for me," you can write, "I am grateful that my wife supported my decision to change my job even though she disagreed, because it made me know that she's always there for me in any situation."
Focus more on people than on material things. Gratitude that is focused on others usually produces the greatest benefit. You may mention these people more than once.
Remember the bad things or events that you avoid. These are usually the ones that are the most easily forgotten or ignored, and there are some of these things that are your greatest blessings. They are called lesson learned. By remembering them, you'll be able to avoid making the same mistakes in the future.
Think and reflect on how your life would be different if there were no specific things or people in your life. It can also uncover and make you aware of the things that you might have been "taken for granted" and less grateful for.
Think about unexpected things. These things are usually the easiest for you to remember and give you the strongest gratitude.
Conclusion
If you want to start writing a journal, start by writing three days a week when you wake up or before you go to sleep. Do it regularly until it becomes a habit. Be sure to do it patiently and consistently so you can achieve all the benefits of writing a journal. If you are not familiar, you can start with one sentence per entry, and increase it again in the next article. Happy writing!
***
There you go, Folks. We have talked about the power of gratitude journal today. I hope you find this post useful.
Please let me know in the comment section below if you have practiced it and how it has helped you so far. I would love to hear your thoughts. 🙂
Stay safe, happy, and healthy!
—————————————————————————————————————————————–
This post may contain affiliate links, which means I make a small commission off purchases, at no extra cost to you. Read my full disclosure here. Thank you for supporting the work I put on this site!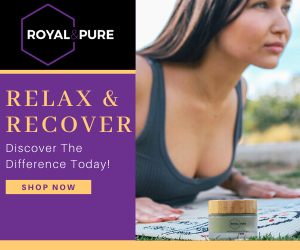 —————————————————————————————————————————————–
We Stress Free does not provide medical advice, diagnosis, or treatment. However, if you need someone to talk to and want to make friends, please feel free to reach me at ferra@westressfree.com. If you would like to REDUCE your STRESS and are interested to do an ONLINE THERAPY, you can do so here.
———————————————————————————————————-—————————-
Disclaimer: The information contained in this website is for educational and informational purposes only and is not intended as health or medical advice. Always consult a physician or other qualified health provider regarding any questions you may have about a medical condition or health objectives.